QVI Case of the Month!
For past cases, click here

Presentation: Patient is a pleasant 88 year old female with a known 3.7 centimeters abdominal aortic aneurysm from duplex scanning in 2005. She now presents with a one month history of bilateral leg and foot pain and numbness with discoloration of the toes. Therefore, she was referred to us for a complete lower extremity evaluation including physiologic studies with duplex imaging of the aorta, iliac and infrainguinal vessels. She has bilateral edema with a history of venous insufficiency with right leg vein stripping done many years ago. She has a history of hyperlipidemia, controlled hypertension, and currently abuses tobacco. She denies any coronary artery disease but does have a cardiac arrhythmia treated with a pacemaker.
Physical Exam: Femoral and popliteal pulses are present bilaterally. The ankle pulses are difficult to palpate probably secondary to the moderate amount of edema at her ankles. Her toes are bluish throughout bilaterally as well as her metatarsal foot area. Bilateral brachial blood pressure was 146 mm/Hg on the right and 140mm/Hg on the left by Doppler.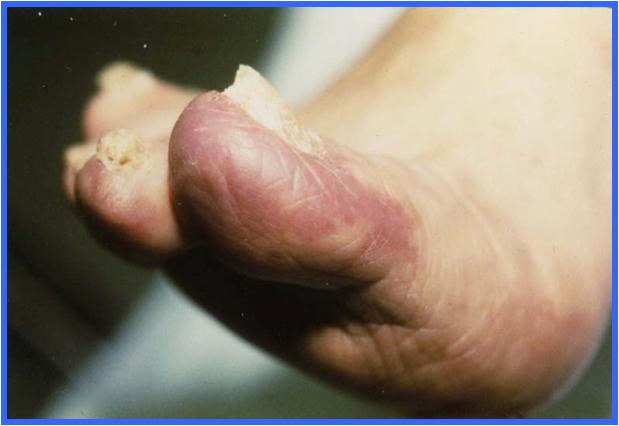 Physiologic testing: Pulse volume recordings (PVR's) were performed at the high thigh, above the knee, below the knee and ankle level. PVR waveforms were essentially normal and equal bilaterally consistent with normal arterial flow in the lower extremities. Resting ankle brachial index's (ABI's) were normal at 1.07 in the DPA and 1.12 in the PTA on the right and 1.08 in the DPA and 1.11 in the PTA on the left. Due to her physical exam and symptoms, toe photoplethysmography (PPG) waveforms were obtained and noted to be flat consistent with little or no perfusion to the digits.

Physiologic studies showing essentially normal pulse volume waveforms but flat great toe PPG waveforms.
Ultrasound Findings: The aorta and iliac arteries were imaged from the suprarenal aorta to the inguinal ligament. T he abdominal aorta is notably large and ectatic throughout. The suprarenal aorta measuring 2.5 cm and the mid aorta measuring 2.7 cm with the presence of distal infrarenal aneurysm measuring 5.4cm AP x 5.3 cm transverse. Extensive amount of thrombus is appreciated within the aneurysm sac. Color flow Doppler and spectral analysis was performed and revealed normal flow patterns throughout the aorta and iliac arteries with no evidence of significant or flow limiting stenosis.
The infrainguinal arteries were then imaged from the groin to the ankles. Only minor wall irregularity and calcification was demonstrated with no flow limiting stenosis detected. Color flow Doppler and spectral analysis revealed normal flow patterns and velocities throughout.
Figure 1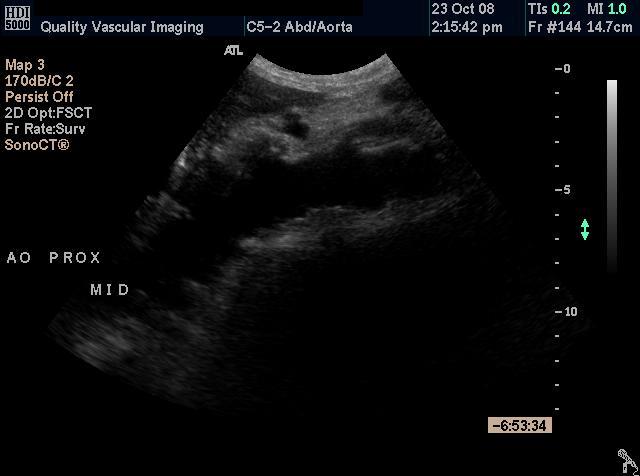 Figure 2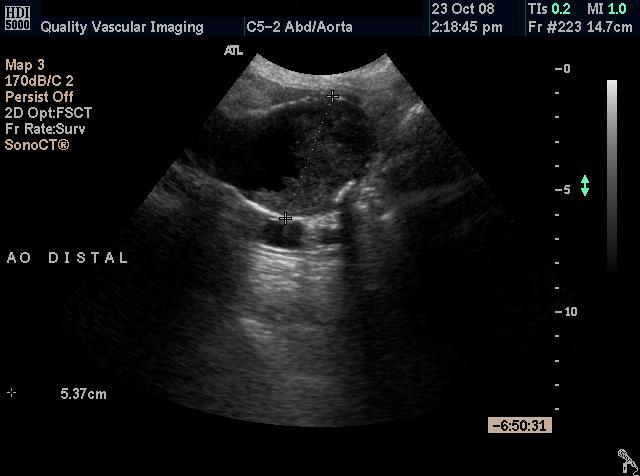 Figure 3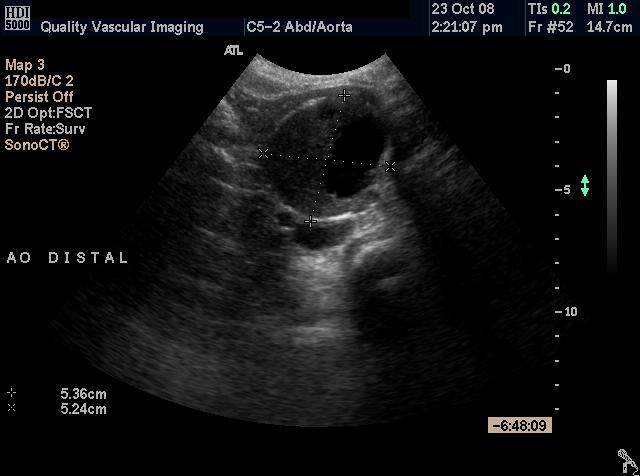 Figure 4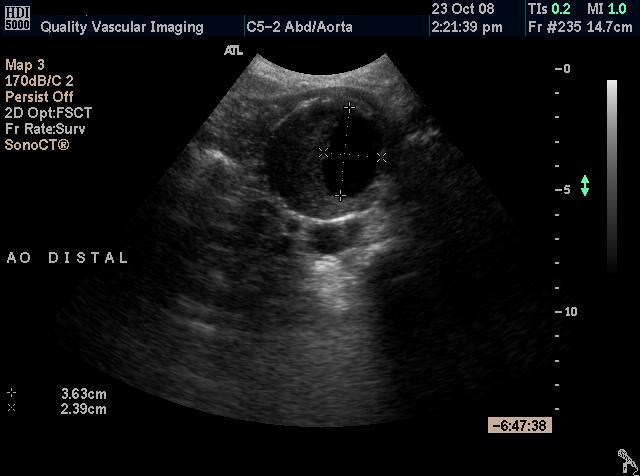 Figure 1 - Longitudinal image of the proximal aorta showing the variable diameter of the vessel.
Figure 2 - Longitudinal image of the distal aorta showing the aneurysm
Figure 3 - Transverse (cross sectional) im age of the distal aorta showing the aneurysm.
Note the thrombus within the vessel.
Figure 4 - Transverse image of the distal aorta showing the aneurysm with measurement of the
residual lumen.
Discussion: Aneurysms of the aorta are potentially lethal, yet are often silent clinically.
The most serious and life threatening complication of abdominal aortic aneurysm (AAA) is rupture of the aneurysm which results in profuse internal bleeding. Rupture of an AAA is a serious medical emergency and is associated with a high mortality rate. Massive bleeding from a ruptured abdominal aortic aneurysm into the abdominal cavity can lead to cardiovascular collapse and shock. A ruptured abdominal aortic aneurysm is an acute medical emergency and must be diagnosed and treated urgently to improve the patient's chances of survival. Approximately 15,000 people die each year in the United States from ruptured abdominal aortic aneurysms and some researchers estimate that the number may be even higher.
Rupture - The single most important factor that consistently correlates with the risk of rupture of an AAA is its size (diameter and length). The risk of rupture increases with increasing size of AAA and is significantly higher when the aneurysm reaches an average of 5.0 - 5.5 cm. and approaches 6 cm. According to the Joint Council of the American Association for Vascular Surgery (JCAAVS), the most accurate predictor of risk for aneurysmal rupture is the size of the aneurysm. The approximate risk of rupture for AAAs based on size of the aneurysm is as follows:
0% risk below 4 cm. diameter

0.5% - 5% for 4 - 5 cm. diameter

3% - 15% for 5 - 6 cm. diameter

10% - 20% for 6 - 7 cm. diameter

20% - 40% for 7 - 8 cm. diameter

30% - 50% for diameter above 8 cm. and some reports place this at 100% within 5 years
Distal embolization – a thrombus (blood clot) from within the aneurysm breaks off and travels downstream. Reports vary on the incidence of this serious complication but is probably 2-5%. Certainly, larger aneurysms with intraluminal thrombus would appear to pose increased risk. Duplex ultrasound plays an important role in the diagnosis and management of aortic aneurysms that may not be apparent clinically. Ultrasound can be used to effectively document the presence of an AAA with a sensitivity nearing 100%. Ultrasound is also an important method for the surveillance of a known aneurysm for enlargement. Some aneurysms may remain stable and not enlarge significantly however many will grow gradually and this proves why ultrasound surveilance is so valuable as most physicians will recommend surgical repair when an AAA reaches a certain size.
Duplex sonography plays an important role in the diagnosis and management of aneurysms that may not be apparent clinically. Ultrasonography can effectively be used to document the presence of an AAA with a sensitivity nearing 100%. Ultrasonography is also an important method for the surveillance of aneurysm enlargement. Some aneurysms may remain stable and not even change in size, however this proves why surveillance of an aortic aneurysm is as most patients will seek surgical repair when the size reaches a certain diameter. Most aortic aneurysms are followed up on every six months to monitor the size and check for any enlargement over time. In this case, the patient had been lost to follow-up for nearly three years. The aneurysm had expanded dramatically from 3.7 centimeters to 5.4 centimeters and had an extensive amount of thrombus located within the lumen. Complications of the aneurysm in the case of this patient would be the distal embolization which can be made by observation of the bluish toes on physical exam. The diagnosis was confirmed by the flat line waveforms of her toes demonstrating little or no blood flow in the toes. We also know by the ultrasounds findings that her extremity arteries were widely patent. Significant obstruction would not allow the emboli to reach the toes. Larger emboli could however block major arteries. This case dramatically underscores the importance of regular surveillance for abdominal aortic aneurysm!
QVI Case of the Month!
For past cases, click here