Renal Artery Stenosis -
Renal artery stenosis (or a narrowing of the kidney artery) is most commonly caused by atherosclerosis or hardening of the arteries, although there are other causes such a fibro-muscular dysplasia . If the narrowing is severe enough, it can limit the flow of blood to the kidneys. When the kidneys do not receive adequate blood flow, they attempt to compensate by elevating blood pressure. While not the most common cause of high blood pressure, if left untreated it often progresses to renal insufficiency (renal failure). Therefore, if your physician has a suspicion that you may have renovascular hypertension, a duplex ultrasound may be ordered to determine if you have any narrowing. Duplex ultrasound, a relatively inexpensive, noninvasive technique, is particularly suited to detect a narrowing as it obtains pictures of the vessels and information about the blood flow in real time. No other technique provides both the anatomic and physiologic information which is of prime importance in this condition.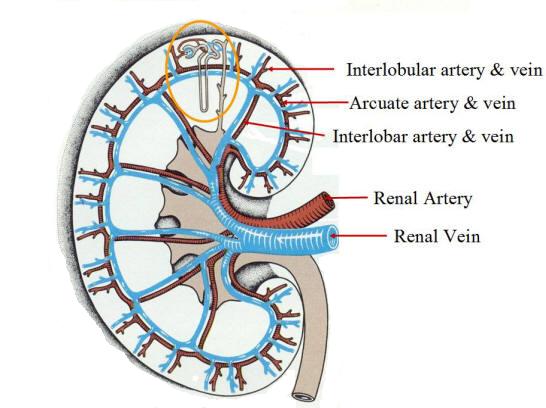 Real time color flow image of renal vasculature! Diagram of renal vasculature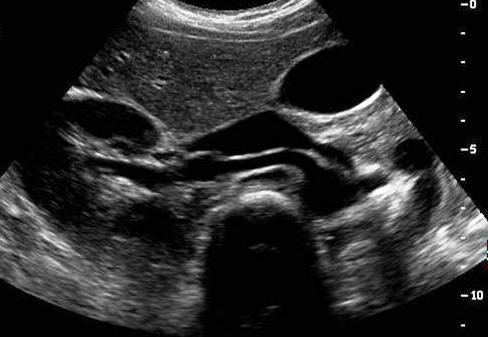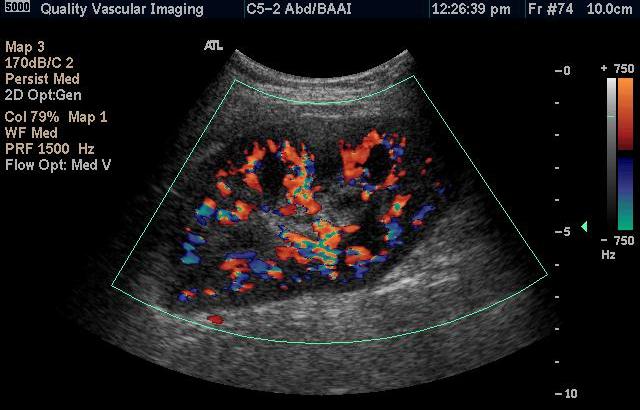 Figure 1 Figure 2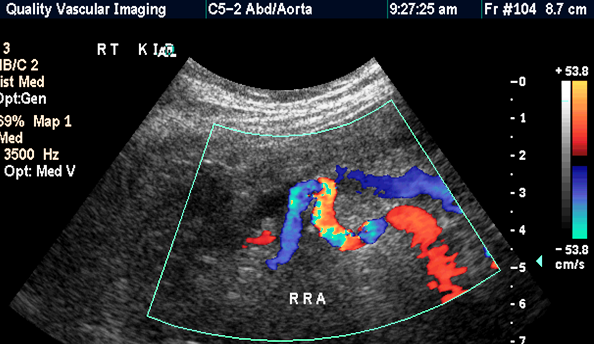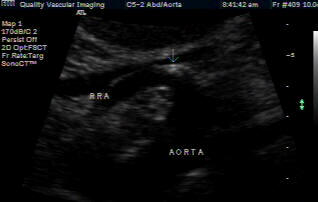 Figure 3 Figure 4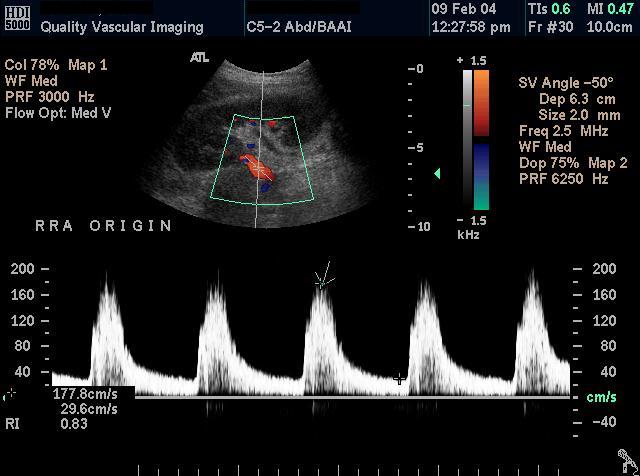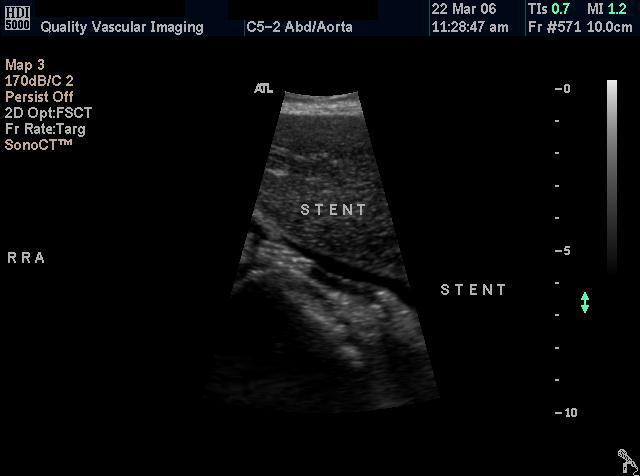 Figure 5 Figure 6
Figure 1 - Normal renal artery shown in gray scale from the aorta to the kidney
Figure 2 - Tortuous (curvy) renal artery shown with color Doppler
Figure 3 - Ultrasound image of the kidney and renal vasculature.
Figure 4 - Gray scale image of a renal artery showing minor plaque at the orign. Ultrasound is able to show great detail.
Figure 5 -Spectral analysis of the blood flow in a right renal artery showing a borderline hemodynamically significant stenosis.
Figure 6 - Gray scale imaging of a stent in a renal artery.

TREATMENT -
If the narrowing of the artery is moderate, many times a follow-up ultrasound exam to check for progression of the disease is all that is necessary, If severe however, renal artery stenosis can very often be treated with balloon angioplasty and stenting. While successful treatment will only occasionally cure the high blood pressure, it usually helps to keep it better controlled with less medicine. Importantly, it can also serve to prevent renal failure in the long term.